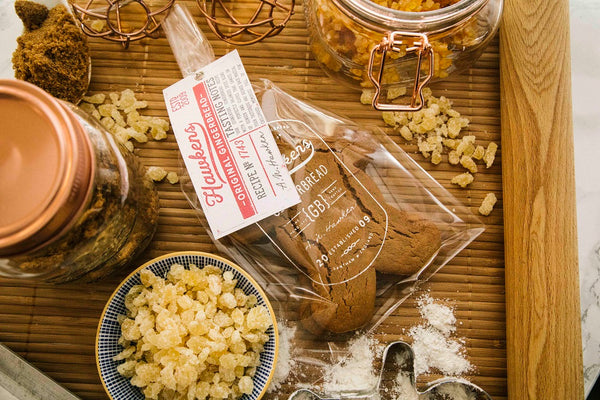 Hawkens Bakers Dozen Original Recipe Gingerbread Men
13 Original Recipe Gingerbread Men for our distinguished gingerbread fans who quite simply can't get enough of the most authentic recipe. You know who you are and we think that your taste buds are spot on!
Hawkens Gingerbread are committed to providing biscuit lovers with an authentic experience, allowing you to truly enjoy each bite. Our Original Recipe gingerbread is one of our most successful recipes yet. It is everything that gingerbread should be. Punchy, fiery, warming, tasty, fragrant and quite simply the best gingerbread that your money can buy. Fans of this recipe won't switch to any of our other recipes. they are stubbornly loyal to the flavour combinations that we have packed into these gorgeous gingerbread men.
Yum, yum, yum! 
Well now our Original Recipe fans can have a box of their own. 
Handmade gingerbread men...what more could you ask for? 
Worth ££38.35 if brought separately! So, our Hawkens Bakers Dozen Selection Box is a no brainer!