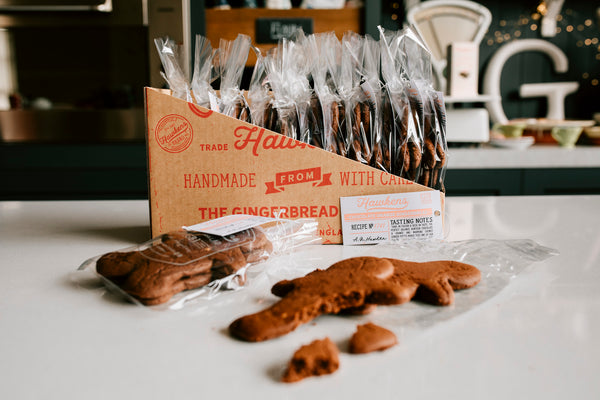 Hawkens Bakers Dozen Mixed Selection Box Gingerbread Men
Indulge in our collection of scrumptious and mouth-watering gingerbread men, perfect as a biscuit gift for a loved one or a box of treats for yourself! Eat them all or share them around. There is a recipe that will satisfy every taste bud in this gorgeous collection.
Contains 13 twin packs, including:
5 Original Gingerbread Men
4 Chocolate Orange Gingerbread Men
4 Italian Lemon Gingerbread Men. 
Our artisan gingerbread biscuits are well loved across the globe, that great that they are award winning! Hawkens Gingerbread are committed to providing biscuit lovers with and authentic experience, allowing you to truly enjoy each bite. 
Handmade gingerbread men...what more could you ask for? 
Worth ££38.35 if brought separately! So, our Hawkens Bakers Dozen Selection Box is a no brainer!
---